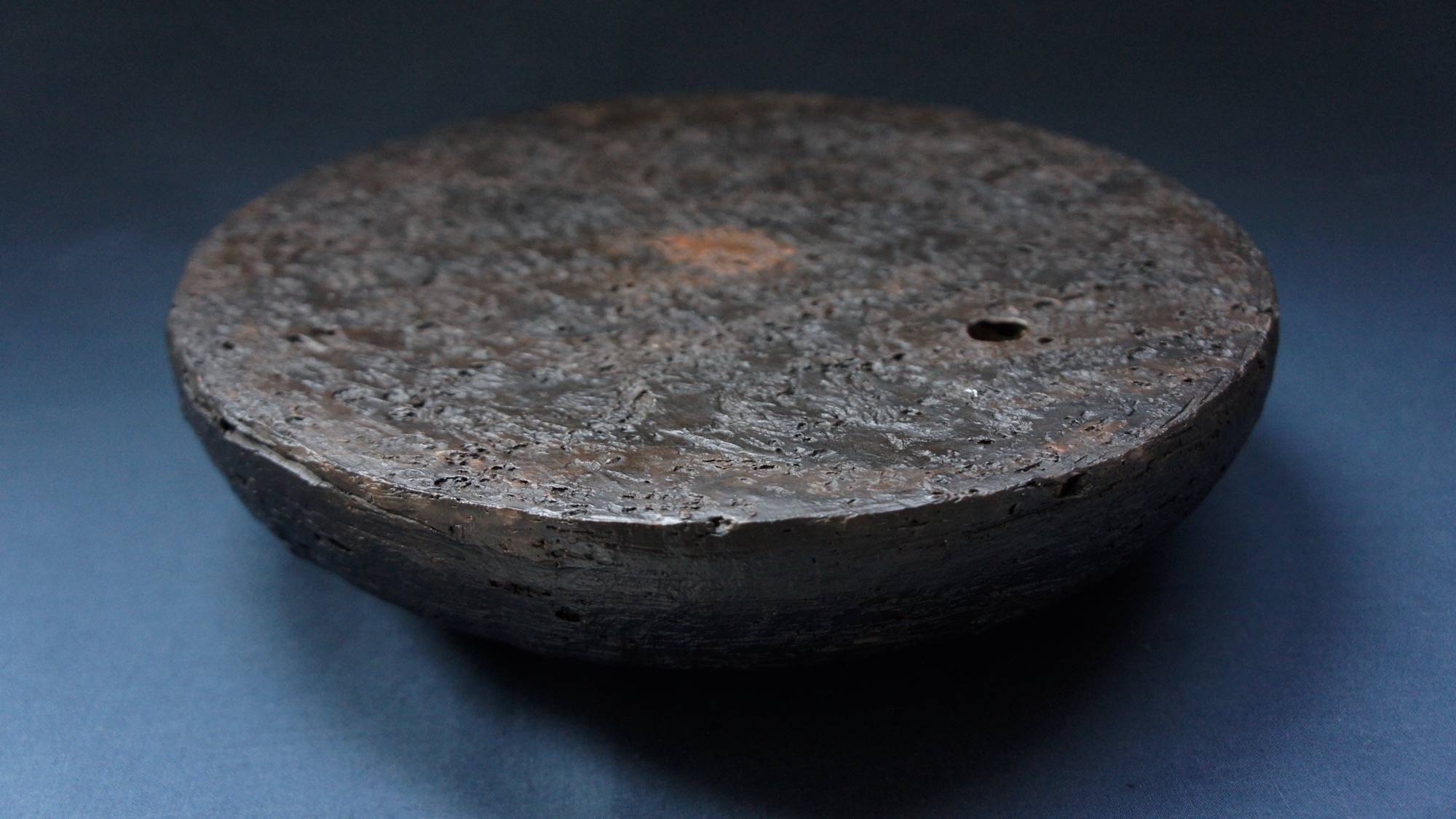 Amrita Karunaratne graduated from The National College of Art and Design, Dublin, Ireland.
She was inspired by ancient Greek and Roman pottery and went in search of finding ways to use terrasigillata in a contemporary way. Her work is thrown simple forms using terracotta and porcelain. To gain the satin sheen she applies a finer slip called terrasigillata. No chemicals are added during this process. 
She wants to achieve a harmony between simple forms and this unconventional approach of terrasigillata and sagger smoke firings.
Since 1997 she lives and works in the city Hoorn, The Netherlands.
Publications
2023 | Focusmagazine.nl | "Expoost toont: Even Stilte" (info)
2023 | Art-in-Berlin | "European Month of Photography – Begegnung" (info)
2023 | European Month of Photography Berlin 2023 (info)
2023 | Rodi.nl | "Een goede seizoensstart in De Kapberg" (info)
2022 | Homo Faber – The Michelangelo Foundation (info)
2022 | The World of Interiors Magazine – Condé Nast | Top of the Pots (Issues Oct – Dec)
2022 | Noordhollands Dagblad | 'Hoorn exposeert bijzondere werken…' (info)
2021 | Hotel Maria Kapel | Instagram (info)
2020 | Klei Magazine | Kort Nieuws – Amrita Karunaratne bij Theemaas (info)
2019 | Ceramics Ireland Magazine | Current events – Opportunities (info)
2015 | Kunstuitleen Kranenburgh | Kunstenaar Uitgelicht (October 2015)
2001 | Noordhollands Dagblad | 'Hoornse Keramiste exposeert in zakenwijk Parijs'
2000 | Journal of the Craft Potter's Society of Ireland | 'Seeing is believing' (Summer issue)
2000 | Noordhollands Dagblad | 'Kunstexpo in Galerie 1719'
2000 | Echo, Amsterdam | 'Van wasmachine kunst tot sensueel keramiek'
2000 | Alkmaars Weekblad | 'Expositie van drie kunstenaars in Galerie 1719'
1990  | Irish Times by Brian Fallon | 'Students learn to Conservatism'
Work Experience
2023 | Weissensee school of art and design, Berlin, Germany | Workshop cyanotype on porcelain (15 March)
2020 | Shared Studio Tamara Kuselman (October-December) (info)
2020 | Helping Priscilla Fernandes with her project at Hotel Mariakapel in Hoorn
2003 | Shared Studio- Philadelphia based ceramist Karen Aumann
1995 | Riverbend Pottery, Harare, Zimbabwe
1992 | Inverske Pottery, Donegal, Ireland
1991 | Rath Pottery, Dublin, Ireland
1990 | Kurt Pieber Studio, Oberwart, Austria
1989 | Stoober Ceramics, Austria